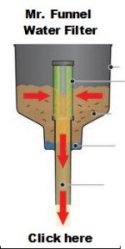 WICKS TO FIT THE HEATERS LISTED BELOW - AND MORE!
Unique Specialty wicks
for 19th Century lamps
World's Largest Selection of Wicks!
Wicks for virtually every heater, stove and lamp made since 1850
"Sad Iron" Stoves from the 19th Century
Jump to REPLACING A SAD IRON WICK
From the early 1880's through the 1890's, Myers Osborn & Co of Cleveland, Ohio (as well as many regional foundries) made some very useful little cast iron stoves. These stoves were made in one wick, two wick and three wick models. All had a large mica window in the front, so they provided light as well as heat. All of the models had a sturdy cast iron handle in the back so they could be easily carried.
The utility of sad iron stoves was limited only by the imagination of the user. They could boil water, heat a sad iron, or be used as a carriage heater - while providing some light.
One unique feature of sad iron stoves was the unusual wick - wide and long, usually 3 5/8" to 4" wide and 8" long. These wicks have not been available in North America in over 60 years, but that dearth is now over! Hattersley in England has made dense weave 3 5/8" and 4" wide sad iron wicks especially for me, and they are available now on my Lamp Wick page or below. See photographs below.
Photographs of my Golden Star single wick stove. The photo on the left shows the large mica window in the front providing some useful light. The center photo above shows the back of the stove and the carry handle; note the original cork fuel cap. The photo on the right has the cast iron chimney folded forward, exposing the wick carrier assembly. Click on the photos to enlarge. Wicks are available on my lamp wick page. Mica for window replacement is available here.
| | | |
| --- | --- | --- |
| | | The photo at left shows a three wick Golden Star stove in operation. The Texas owner of this stove is happy to have it working again. The photo in the middle shows a 3 wick Golden Star in sad shape, needing restoration - and wicks. Click on photos to enlarge them. |
As you can see from the size and thickness of the wicks and the small area of chimney, these stoves would smoke and smell something fierce if kerosene is used as a fuel. They were designed to burn the more volatile kerosene available prior to 1918, which was similar to what is now "Low Odor Mineral Spirits," the same as B & H and P & A center draft lamps.
| | |
| --- | --- |
| In England, the Beatrice Foundry greatly improved on the "sad iron" concept with extremely useful "boiling stoves." On the left is a beautiful 1901 Beatrice #33 Boiling Stove, with an enameled cast iron base and extremely rare top extensions for larger pots and pans: Refinishing is not yet complete. The more modern (post war?) Harper Beatrice Boiling Stove has a steel fuel tank and is considerably small and lighter. Both use a 4" flat wick, available on my flat wick page. Mica for window replacement is available here. | |
At left is a Haller "Origineel" stove made by Georg Haller Co of Ottensen (Hamburg), Germany. Haller stoves date from circa 1900, but some variations (clones) were made in the former East Germany and are marked DRG. It is of enameled steel construction. The white area visible at the bottom of the stove is the wick holder, and the venting visible allows a considerable amount of fresh oxygen to feed into the 2 9/16" flat wick. This stove burns very clean and odor-free. The fuel reservoir is primitive, however, being nothing more than a basin for the wick, and care must be taken to prevent spilling.

Haller stoves were designed to use
a thin 2 3/4" Kosmos flat wick.
Larger Haller Stoves from my collection
| | | |
| --- | --- | --- |
| | | |
| Haller 2-wick stove | Haller 4 wick stove | Haller 4-wick with 1-wick on top for size comparison |
Replacing a Haller wick
| | |
| --- | --- |
| A thin wick extension is made from duct tape, then the duct tape fed down through the wick slots through the gearing. The wick is then pulled down. This method avoids any undue force on the gearing used to raise and lower the wick. | |
REPLACING A SAD IRON WICK
Most sad irons use a wick assembly similar to the one at right. This simply lifts out of the cast iron base. It is not known if P&A made most of the burners used by individual manufacturers but they are all similar.

This patent was granted to Lewis J. Atwood and assigned to The Plume & Atwood Manufacturing Company. Credit for this photo goes to The Lamp Works.

Tip the chimney over to expose the wick. Some sad iron heaters have two or three wicks, but the principle is the same. In the spring latch which holds the chimney shut there is usually a screw. First remove the debris screen very carefully with a slim, flat bladed knife, then remove the screw in the spring latch. Click on the photos to enlarge them.

The debris screen, spring latch and screw removed. Many hardware stores sell stiff brass mesh material which can be cut with sturdy scissors to replace a missing debris screen.

The sad iron stove with the debris screen and spring latch removed, exposing the wick raising assembly.

NOTE: Many sad iron stoves have missing fill caps. The fill cap hole is often not threaded and therefore a cork is usually used to close the fill hole when burning the stove.

Very carefully lift up the chimney and cast iron base for the chimney holder and expose the wick raising assembly. The wick and wick raising assembly can be pulled straight up and removed from the sad iron base.

Once completely disassembled, the sad iron stove can be refinished and repairs as necessary - without painting any of the parts together which makes future disassembly very difficult.

Now a new wick can be properly installed from the bottom side. Cut off all fuzzies on the new wick and trim the top corners with a slight bevel to ease installation. Be sure to carefully polish the brass wick holder to prevent corrosion, as it may not need to be disassembled for another half-century!

Reassemble the sad iron stove in the reverse order as listed above.

How do I trim the wicks on the sad iron? Question from Mark

You don't "trim" the wick in the normal sense of the word because it is flat out impossible to "trim" an almost 4" wide wick perfectly level. So, you install the wick as evenly as you can, then raise it 1/8" above the top of the wick tube. Trim off obvious high spots, then lower the wick 1/8" into the wick slot. Saturate the TOP of the wick with an eyedropper or two of kerosene or mineral spirits. Raise the wick so the lowest portion of the wick is 1/16" or so above the wick tube. Light the wick, put on the chimney, and let the wick burn down level. At that point you can raise the wick 1/4", trim down the ends at a 30 degree angle for perhaps 1/4" maximum, then lower to 1/16" or so exposed. Fill the fount with fuel, wait a half hour, then light. You should have a nice even burn across the entire top of the wick.

3 5/8" wide, 8" long or 24'' long. Perfect for sad irons requiring 3 5/8 to 3 7/8" wide wicks. Click here for the wicks.

4" wide, 8" long or 24'' long. Ideal for sad iron stoves requiring 4" wicks and European stoves like the Beatrice Boiling Stove. Click here for the wicks.
Back to top of page
---
Home Page Click Here

Wicks for kerosene space heaters, click here.

Lamp Wicks:

Center Draft Wicks - Wicks available only from this Wick Shop.

Aladdin Lamp Wicks & parts

Lamp Chimneys:

Center Draft Lamp chimneys
from "Tiny" Junior to Mammoth lamps.

Fabulous "Sans Rival" borosilicate chimney for 14''' Kosmos lamps

Student Lamp Sans Rival Chimney with 1 7/8" fitter!!!

Information on lamps:

Center Draft Kerosene Lamps
(Photos, information and history, etc)

Photos of restored center draft lamps

Care, Feeding and Restoration of Center Draft Lamps (and wick installation for many)

Center Draft Lamp manufacturers and brand names

Lamp Chimneys - Dimension of nominal base diameter by make, model and "line".

Early American Metal Font & Specialty Lamps

Aladdin Lamp Wicks & Chimneys,

Aladdin - Exploded burner views

Kosmos-Brenner lamps and wicks

Flame Spreaders and "Smoke Consumers" from Alex Marrack

Vulcan, Imperial, Veritas, Belgian, Hinks, Messenger's, Young's Court, etc.

Articles by Alex Marrack:

Site Index for all things Perfection

Kindler Wicking For Oil Stoves & Ranges

Kerosene Heaters

Alphabetical list of most kerosene heaters and the proper wick, & cart checkout.

List by wick number and the heaters that fit them. (A helpful guide for buying on eBay)

Measurements needed if you have an unlisted heater.

Care and Maintenance of Kerosene Heater Wicks

Installing Kerosene Heater Wicks - generic for unpinned wicks

Owner's_Manuals & information for many kerosene heaters

Kerosene Heaters - General types, how they work, recommendations for some good ones - and those I would avoid.

Economic Benefits of Kerosene Heaters

Troubleshooting kerosene heater common problems

Breaking In New Kerosene Appliances

Burning Kerosene Heaters at Night

WATER IN KEROSENE causing "dwindling" and poor performance.

Flame Spreader Heaters and Lamps -
A Century of Excellence

Kerosene Heater Carts -
why carry your heater around?

Kerosene tank cradles (photo) Building a Cradle

KEROSENE HEATERS MADE IN THE NETHERLANDS

Beatrice Boiling Stoves & Mini kerosene heaters you can make

Sad Iron stoves; Wicks & Installation instructions

Wicking For Oil Burning "WICKLESS" Stoves & Ranges

Kerosene Stoves, Lanterns and Ovens

Recommendations on different models

Kerosene Stove Maintenance and Storage

Butterfly A-822, 22 wick, all-aluminum premium stove.

Butterfly #2487, 16 wick stove. Butterfly #2412 Pressure Stove; instructions for virtually any pressure stove.

Butterfly #2418 Double Burner Stove; good with any gravity flow stove.

Butterfly #2421 Oven for Kerosene Stoves

Butterfly #2641, 10 Wick Stove - the least expensive emergency stove.

Butterfly #2698 Cook Stove -
THE Best Heavy Duty Cook Stove.

Butterfly #828R Pressure Lantern; same for most pressure lanterns.