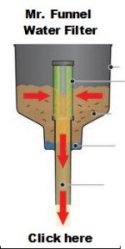 WICKS TO FIT THE HEATERS LISTED BELOW - AND MORE!
Unique Specialty wicks
for 19th Century lamps
World's Largest Selection of Wicks!
Wicks for virtually every heater, stove and lamp made since 1850
Photo Album
Center Draft & Side Draft Lamp Wick Assembly Photos
Wick Sleeves and Burners below
`
| | |
| --- | --- |
| | #0L. 3/4" Center Draft Circular wick (1 1/4" x 7 3/4" flat). For Miniature Table Lamps, some "Finger Lamps," Manhattan Student lamp, the tiny Juno, Royal metal miniature lamps, etc. Click on any image to enlarge it. |
| | #1R. 1" Rayo Jr. Center Draft Circular wick (1 11/16" flat x 7 7/8", 16 "line"'). For Rayo Jr. lamps and other circa 1900 lamps which use a 1" diameter wick. Some references call this a #1 wick. |
| | #2L. Rayo, B & H, Miller, Parker and other "GWTW" lamps taking a 1 1/2" diameter circular wick, 7 1/2" long (2 1/2" flat, 30 "line"'). |
| | #2B. Slightly thicker and longer than the Rayo wick above, 1 1/2" diameter circular wick, 8 3/4" long (2 1/2" flat). 30 "line"'. |
| | #3L. Store Lamp. Center Draft Circular Wick. EXCLUSIVE! Specially made for me by Hattersley in England for lamps such as Rochester Lamp Co store lamps. When measured flat, wick is approx 4 3/16" wide and 9 1/2" long. |
Wick Sleeves and Assemblage (Click on photos to enlarge them.)
Baby Rochester factory wick wired installation
DHR (Den Haan) 15''' side draft
Miller Juno, Patent 1895. Ultimate simplicity with only one moving part.

Miller made a number of different "0" size burners in various configurations. Most used wick #0S. The "Ideal" Student Lamp requires a custom wick slightly smaller than wick #0S, but there was also Miller "0" Student Lamp using wick #0S. Note the difference in the wick sleeves of the two images below.

Miller 0-size Student Lamp
Note the wick sleeve: this lamp requires wick #0S
Miller 0 IDEAL Student lamp
Different burner and wick sleeve: this lamp requires a custom wick.
Rochester #2 Sleeve and band
Rochester #2 assembled
Tiny Miller. The cap must be removed. It is a bayonet mount. Use wick #0S.
Miller 0 wick sleeve
Miller 0 burner parts and wick raiser. Raise wick as high as it will go, unscrew the bottom thumb screw on the rod, then the upper thumb screw to remove the rod so the wick sleeve can be removed.
French pump lamp parts
15''' L&B side draft, 1878.
15''' L&B side draft, burner apart
L&B 20''' burner apart

Veritas "The Reader" apart, burner with new wick installed

Gerbruder Brenner burner
Gerbruder Brenner burner gallery removed
P&A #2 Royal Wick sleeve
Soleil before restoration. Note the short burning wick is fed by a loose weave feeder wick. Those are the original wicks!
Ditmar Soleil burner parts
Soleil wick petals
Heinrichs and Knopp original wick installation, Student Lamp, Dec. 24, 1872 - original wick.
Heinrichs and Knopp outer wick sleeve.
Kleeman wick chase

If the wick chase for a Manhattan Student lamp is lost or missing the dimensions above can help make a new one.

Manhattan Student Lamp outer tube &

Manhattan Student Lamp burner

Manhattan Student Lamp wick chase

drip cup
W&W French Garden Lamp apart, see assembled lamp here
30''' Veritas apart, ready to assemble
Kleeman wick raiser

New Success wick installed. Photo shows the lift gallery. The original chimneys were simply soda/ash/lime glass, very fragile. The ends of the chimneys were just cut off square. Every time the chimney was removed to light a lamp and then replaced the bottom edge suffered from "flea bites" (conchoidal fractures). Those "flea bites" were stress raisers. When glass heats it expands. Bingo, a cracked chimney. The lift gallery prolonged chimney life because it could be raised to light the wick and lowered again without having touched the chimney.

Cheap chimneys still suffer conchoidal fractures and short working life. That is why I have my borosilicate chimneys "flame cut" to smooth and seal the ends. It takes time to do it right, is all hand work, and therefore costs more.
Veritas 20''' wick assembly

Veritas 20''' wick. Cut notch to 4" from top.

Veritas petals for covering the wick.

Veritas burner - side view clasp

Veritas burner - side view

Veritas petals up

RV Importe Burner parts, a 16''' side draft Central Vulcan

16''' RV Importe - new wick installed

Made by Wild & Wessel for
Robert & Villette, Paris & Bordeaux

Wild & Wessel 14''' Globe Vulcan, center draft

W&W 16''' Central Vulcan, side draft

W&W 18''' Central Vulcan, side draft

Wild & Wessel 14''' Globe Vulcan, center draft, parts and original wick.

16''' Globe Vulcan burner with unusual bayonet fitter.

W&W Agni-Brenner 20''' side draft, a form of Vulcan using an 18''' Vulcan chimney

W&S 18''' Central Vulcan, center draft. Note bottom of draft tube is open. With lift gallery.

W&W 18''' Central Vulcan, center draft.

W&W 18''' Central Vulcan, center draft, showing wick pockets

30''' W&W Central Vulcan side draft; bottom of draft tube closed

30''' W&W Central Vulcan center draft

30''' W&W Central Vulcan side draft
| | | |
| --- | --- | --- |
| | | |
| 30''' W&W Globe Vulcan burner, apart, showing the wick pockets on the wick sleeve. Vulcan wicks are unlike any other center draft lamp wicks, but I can make them. | The photo above shows the slots for the 3 tails of the wick. The tails fit first though the slots above, then on down through the pockets shown at left. The flame spreader support is visible in the draft tube. | 30''' Globe Vulcan burner assembled. Note this is a true center draft burner. |
`
Toronto Light King Lamp
| | | |
| --- | --- | --- |
| | | |
| Toronto Light King, inside wick sleeve. | Toronto Light King wick sleeve and gallery | Toronto Light King, gallery removed |
| | | |
| --- | --- | --- |
| | | |
| Toronto Light King draft tube, center rod moves flame spreader up by pushing the lever (center photo) down. Very rare lamp, apparently made only in 1884 and 1885. | Toronto Light King went bankrupt in 1885. The tooling may have been sold to Bristol Brass and identical lamps sold as the Drummond Electric Lamp in 1888. | Toronto Light King Lamp. Chimney 3" fitter. Missing flame spreader. |
---
Lamp Collector's Resource Library: Old Lamp Catalogs on 3 CD's in SEARCHABLE Adobe - NEW!!! Click Here
Lamp Wicks BY THE ROLL! - SAVE $$$
Lamp Wicks:

Center Draft Wicks - many available only from this Wick Shop. #0C, #0S, #0L, #1B, #1M, #1R, #2M, #2L, #2R, #2 P&A, #2B, #3L.

Aladdin Lamp Wicks, chimneys etc

Toledo Torch & Some Dietz

HI SEAS 100C MARINE
DIESEL HEATER WICK

Lamp Chimneys:

Center Draft Lamp chimneys in borosilicate glass from Junior "Tiny" to Mammoth lamps. #0M, Rayo Jr., 2 1/2", 2 5/8", 2 15/16", 3 1/8", 4", 4 1/2"

Standard glass lamp chimneys & Kosmos chimneys


Globe Vulcan (Central Vulcan) Chimneys - 16''', 18''', 24''' & 30''' CHIMNEYS AND WICKS

Fabulous "Sans Rival" borosilicate chimney for 14''' Kosmos lamps

Student Lamp Sans Rival Chimney with 1 7/8" fitter!!!

Lamp Chimneys - Dimension of nominal base diameter by make, model and "line".

Information on lamps:

Photos of restored center draft lamps

USE, CARE and WICKING of CENTER DRAFT LAMPS

Early American Metal Font & Specialty Lamps

Flame Spreaders and "Smoke Consumers" from Alex Marrack

Vulcan, Imperial, Veritas, Belgian, Hinks, Messenger's, Young's Court, etc.

Articles by Alex Marrack:

Registered Design Numbers For British Lamps

GERMAN PATENT LETTER CLUES - DRPs AND DRGMs, 1877 to 1945

Site Index for all things Perfection

Links to web sites for parts, information and restoration.

Site Index for all things Perfection

Kindler Wicking For Oil Stoves & Ranges

Kerosene Heaters

Alphabetical list of most kerosene heaters and the proper wick, & cart checkout.

List by wick number and the heaters that fit them. (A helpful guide for buying on eBay)

Measurements needed if you have an unlisted heater.

Care and Maintenance of Kerosene Heater Wicks

Installing Kerosene Heater Wicks - generic for unpinned wicks

Owner's_Manuals & information for many kerosene heaters

Kerosene Heaters - General types, how they work, recommendations for some good ones - and those I would avoid.

Economic Benefits of Kerosene Heaters

Troubleshooting kerosene heater common problems

Breaking In New Kerosene Appliances

Burning Kerosene Heaters at Night

WATER IN KEROSENE causing "dwindling" and poor performance.

Flame Spreader Heaters and Lamps -
A Century of Excellence

Kerosene Heater Carts -
why carry your heater around?

Kerosene tank cradles (photo) Building a Cradle

KEROSENE HEATERS MADE IN THE NETHERLANDS

Beatrice Boiling Stoves & Mini kerosene heaters you can make

Sad Iron stoves; Wicks & Installation instructions

Wicking For Oil Burning "WICKLESS" Stoves & Ranges

Kerosene Stoves, Lanterns and Ovens

Recommendations on different models

Kerosene Stove Maintenance and Storage

Butterfly A-822, 22 wick, all-aluminum premium stove.

Butterfly #2487, 16 wick stove. Butterfly #2412 Pressure Stove; instructions for virtually any pressure stove.

Butterfly #2418 Double Burner Stove; good with any gravity flow stove.

Butterfly #2421 Oven for Kerosene Stoves

Butterfly #2641, 10 Wick Stove - the least expensive emergency stove.

Butterfly #2698 Cook Stove -
THE Best Heavy Duty Cook Stove.

Butterfly #828R Pressure Lantern; same for most pressure lanterns.