World's Largest Selection of Wicks!
Wicks for virtually every heater, stove and lamp made since 1850
Centre Draught Oil Lamps English and European Models
by Alex Marrack
Other articles by Alex Marrack
English Lamp Belge
The L&B Lamp Belge or Belgian Lampe
This section covers centre draught paraffin (kerosene) lamps that were sold on the English market. When finished there will be a page on most of the identifiable 'major brands' . Most are English made, though many share some design elements with European made lamps, some were made in other parts of Europe. Many will be found in North America. Some were imported and sold when new, and others have been imported more recently as antiques and curios.

Although some of the very earliest paraffin burning lamps were centre draught models, the flat wick lamps dominated the paraffin lamp market until the early 1880s. By the 1890s there were several well established designs of paraffin centre draught lamp, all with a draught tube through the middle of the oil reservoir (fount), and all using a bulged chimney and a flame spreader in the centre of the burner to create a flower-shaped, bright flame.

In England the Duplex burner was the most popular burner design for a table lamp, so centre-draught table lamps are relatively rare. A typical centre draught lamp would cost 50% more than a duplex of equivalent quality, as both burner and fount require more parts, more labour and more brass to make them. Centre draught lamps were most often sold as 'drop founts' ie a lamp that can be fitted into a ring or basket in either a hanging frame, a floor standard or a wall bracket.
The most usual size of centre draught lamp is 20 line (20''').. which has a centre tube diameter of about 1 inch.. the exact size varies from one make to another. Many lamps were also made in 30 line size, and some also in a smaller size variously rated as 14, 15 or 16 line. 16 line lamps are typically also called 30 candlepower, 20 line... 50 cp and the 30'''..100 cp.

[L & B 20''' table lamp shown at right. Click on photo to enlarge it.]



If you want to buy a centre draught lamp with the intention of using it as an oil lamp then you need to know what you are doing or buy from someone who does. If the seller says it is "in working order" then you need to ask him if he's had it burning for several hours in his house... if the seller says "easily fixed" then ask why its not been done. There is nothing wrong with lamps that have been expertly repaired, sadly many lamps are either beyond repair, badly bodged or have mis-matched parts.

Most likely problems are missing flame-spreaders, flame-spreader supports removed, wick tubes cut short for insertion of a bulb socket, holes drilled in the fount (for wires). Just because the lamp doesn't have an electric socket in it now doesn't mean it has not been electrocuted in the past. Founts also develop leaks both due to rough handling and due to the brass cracking (perishing). Very few parts are common from one lamp to another, sometimes a burner may thread into another lamp but not be the right height for the wick tubes. [Note from Miles. Some flame spreaders are available from Alex Marrack.]

Chimneys

All of the 20''' size lamps described use a chimney with a 65mm, or 2&1/2 inch diameter base. The original chimneys are typically 10 to 11 inches long and have a 'moderate' bulge. Fortunately in England the "Round English" is widely available as it fits (and works well with) Duplex burners (it is also often incorrectly called a round duplex, though the actual round duplex is a different shape). The Round English fits nearly all of the 20''' lamps, and works well as the bulge is correctly placed. At 9 3/4 inches long it is a tad short, but any difference in performance is only apparent if the lamp is turned up to the absolute max. Photo below shows an original 20''' Veritas chimney (above) and a Round English (below).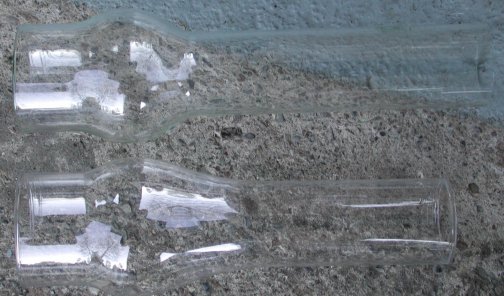 ---
Wicks for kerosene space heaters, click here.

Lamp Collector's Resource Library: Old Lamp Catalogs on 3 CD's in SEARCHABLE Adobe - NEW!!! Click Here

Lamp Wicks BY THE ROLL! - SAVE $$$

Lamp Wicks:

Center Draft Wicks - many available only from this Wick Shop. #0C, #0S, #0L, #1B, #1M, #1R, #2M, #2L, #2R, #2 P&A, #2B, #3L.

Aladdin Lamp Wicks, chimneys etc

Toledo Torch & Some Dietz

HI SEAS 100C MARINE
DIESEL HEATER WICK

Lamp Chimneys:

Center Draft Lamp chimneys in borosilicate glass from Junior "Tiny" to Mammoth lamps. #0M, Rayo Jr., 2 1/2", 2 5/8", 2 15/16", 3 1/8", 4", 4 1/2"

Standard glass lamp chimneys & Kosmos chimneys


Globe Vulcan (Central Vulcan) Chimneys - 16''', 18''', 24''' & 30''' CHIMNEYS AND WICKS

Fabulous "Sans Rival" borosilicate chimney for 14''' Kosmos lamps

Student Lamp Sans Rival Chimney with 1 7/8" fitter!!!

Lamp Chimneys - Dimension of nominal base diameter by make, model and "line".

Information on lamps:

Photos of restored center draft lamps

USE, CARE and WICKING of CENTER DRAFT LAMPS

Early American Metal Font & Specialty Lamps

Flame Spreaders and "Smoke Consumers" from Alex Marrack

Vulcan, Imperial, Veritas, Belgian, Hinks, Messenger's, Young's Court, etc.

Articles by Alex Marrack:

Registered Design Numbers For British Lamps

GERMAN PATENT LETTER CLUES - DRPs AND DRGMs, 1877 to 1945

Site Index for all things Perfection

Links to web sites for parts, information and restoration.

Site Index for all things Perfection

Kindler Wicking For Oil Stoves & Ranges